Assembly of Bottling Pick-Up Heads and Bottling Grippers in Series
 
 
To Disassemble Bottle Grab and Install on Holding Plate:

Grasp part (1) and pull down against tension of spring;
unscrew (2) from center shaft.

Gently let (3) ride up until
spring tension is released.

Unscrew (3) from (1).

Insert bottom half of assembly [with 1)]
through hole in Holding Plate from bottom.
Place (2) and (3) back on shaft/spring, compress
spring and re-attach (2) to center shaft to hold
assembly together so that (3) can be screwed back
into (1) to hold Bottle Grab Assembly securely
on Holding Plate.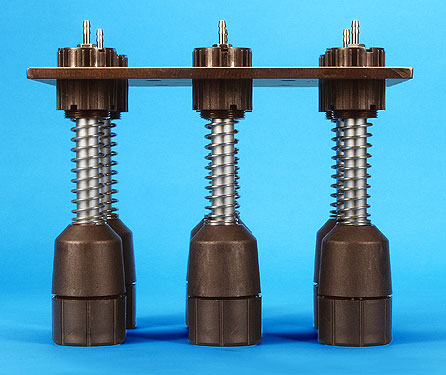 ---