Vacuum Lifting Frames for Remote Vacuum Generators
Custom Vacuum Lifting Frames and Vacuum Generators

Remote vacuum lifting systems are typically required for customers who need to mount vacuum attachments on a pick-and-place machine or manipulator where weight must be minimized at the attachment head, or if there is not enough headroom to accommodate a complete vacuum lifter. Lifting beams with remote vacuum stations are usually designed with a specific task in mind and are not meant to replace traditional operator controlled vacuum lifters.

Note: Remote vacuum lifting systems pose a potential safety problem. Operators must be extremely careful monitoring the supply hose that connects to the lifting frame because if vacuum is lost as a result from being disconnected or cut the load would immediately drop since the vacuum reservoir and check valve are located at the remote station, not on the frame or hose leading to it. This is the main reason why lifting frames without built-in vacuum stations have limited use.

Contact ANVER for more information regarding custom vacuum lifting frames and vacuum generators.
Slide 1
Select a Remote Generator & Lift Bale Assembly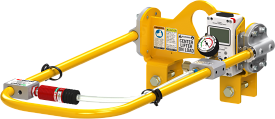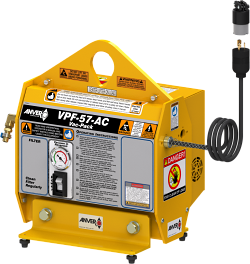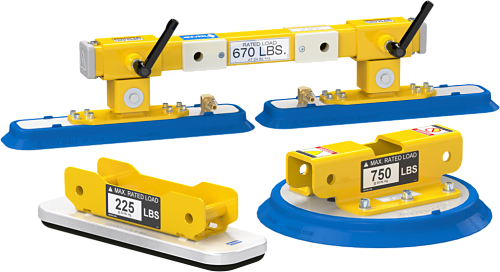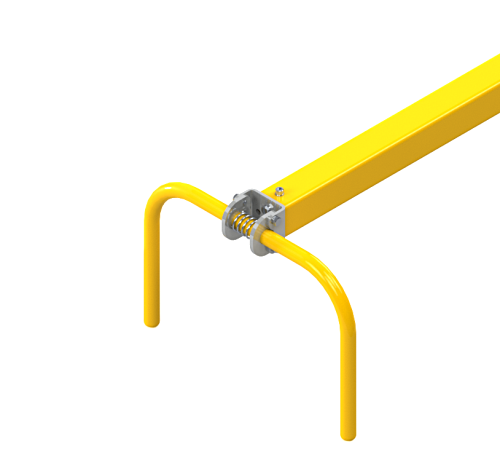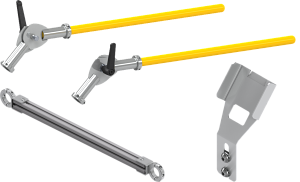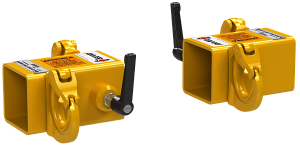 Vacuum Lifting Frames for Remote Vacuum Generators



VPE1-RDCO with LB200M8-110-4/4




VP1-RV with LB11S and LB45M2-12


VPF-57R-AC with
LBA300-ARSL-248 & L80M8-86-4/44


LB30-S-FP



LB5M2-24




AM7.5M4-24-2/18




LB10M2-48-SP




LB10M8-48-2/86




LF12M4-36-2/24




LF15M12-86-6/30 with JB30HDEGL




LB20M2-18




A25M2-14F




LB25M3-6R


LB27M6-22R-SP

LB30M3-10R-SP

LB30M2-48



LB30M2-86




E30M2-22-SP




A30M4-18-SP




LB37.5M3-V-SP


LB37.5M3-V-SP with AL101

LF40M4-36-2/24FP



LB40M8-72-4/30SP




LB50M2-72-GT




LB50M4-61-2/44




LB50M4-110-FP-SP


LB50M8-110-4/82



LB60M4-48


LB100M2-86



LB120M8-86-4/44




LB150M2-36




LB150M3-61-GT




LB200M6-86-3/44




LB220M3-Y31




LB400M2-40


LB8005



Customized Manipulator Attachment


Special Lifting Frame
Using Bellows Cups



Multi-Pad Vacuum Attachments