Our Commitment to Quality Products, Performance, and Service

ISO 9001:2015
ANVER Corp. is an ISO 9001:2015 certified company. ISO, the International Organization for Standardization, is an independent, non-governmental body that develops and publishes international standards for quality management. These standards help businesses like ANVER to be more consistent, effective, and efficient by utilizing a quality management system that defines how an organization can meet the requirements of its customers, and by creating an environment of continual improvement.
This globally recognized certification of quality management system standards is in full support with ANVER's mission to ensure consistency, visibility, and accountability across its business operations. Being in conformity with ISO 9001:2015 is voluntary, and compliance must be verified through an independent agency on a regular basis. A yearly audit will be conducted to maintain ANVER's certification status, and a more extensive audit will be completed once every three years for certification renewal.
Download a copy of our ISO certificate.
To learn more about ISO, please visit their website at www.iso.org.
ASME & ANSI
At ANVER Corp., we make every effort to comply with the safety standards developed by the American Society for Mechanical Engineers (ASME) and the standards published by the American National Standards Institute (ANSI). Specifically, we rely on ASME B30.20 Safety Standards for Below-the-Hook Lifting Devices, which promotes safety, reliability, productivity, and efficiency. For nearly five decades, ANVER has voluntarily followed these standards as we are dedicated to providing customers with safe, high quality vacuum handling equipment and vacuum system components.
To learn more about ASME and ANSI, please visit their websites at www.asme.org and www.ansi.org.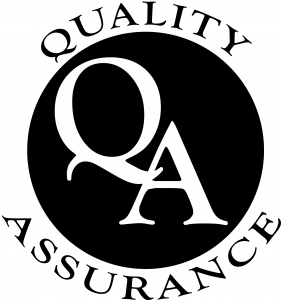 Internal Quality Testing
We understand how important safety and quality are to our customers. That is why our vacuum handling equipment and vacuum system components go through rigorous testing before being shipped to make sure that everything works properly. In fact, our vacuum lifters will not leave our manufacturing facility without first receiving a certificate of conformance. ANVER is committed to using only high quality components and materials to ensure that our customers consistently receive well-built, reliable products that promote safety, efficiency, and long-lasting use.
ANVER is aware of and supports the European Union's RoHS2 Directive 2011/65/EU. As an authorized distributor, ANVER is able to provide information and documentation made available to us by the manufacturers regarding the material content of the product we sell or the manufacturing processes used to make these products.
ANVER will display RoHS statuses on our website.
Compliant – These parts are compliant with the RoHS2 2011/65/EU Directive – including parts that are compliant under an exemption as part of the directive.
As of June 21, 2017, products listed as RoHS Compliant in our system are compliant with the RoHS 2011/65/EU Directive, to the best of our knowledge. RoHS status information supplied by ANVER is based solely on information provided to ANVER by the manufacturer. ANVER is not responsible for the accuracy of this information.
ANVER distributes a very wide selection of products, including RoHS Compliant and RoHS Non-Compliant.
Customers must take an active role in understanding environmental compliance of product and selecting products accordingly.
For additional information regarding the RoHS2 Directive, please see European Commission website.
Certified Welders
At ANVER, our welders are certified. They have the skills and credentials needed to produce the durable, well-built equipment that our customers have come to expect.