Slide 1
How to Set-up Standard Compressed-Air Powered Vacuum Lifters
Set-Up is as simple as hanging the unit from a crane hook and attaching compressed air to the vacuum generator!
ANVER's own vacuum pumps are utilized as they operate with some of the lowest flow and pressure requirements in the industry. ANVER Vacuum Lifters require a fairly low supply of dry, clean, oil-free shop air. Our full line of powered vacuum generators come with a variety of pneumatic specifications. The required pneumatic compressed air pressure and flow requirements are located on the individual model web page.

Note: All generators are supplied with incoming air supply shut-off slide valve in addition to the control valve(s).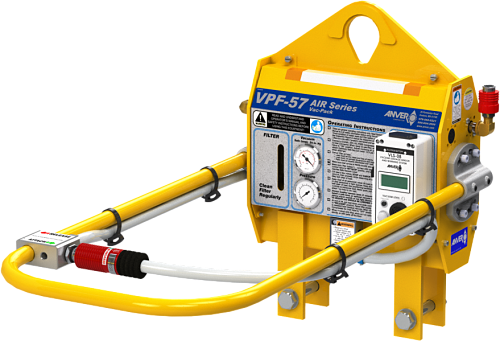 Slide 1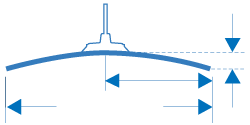 Make sure you have selected a Vacuum Lifter with adequate capacity to lift your heaviest load, and enough vacuum cups to support your longest, widest and thinnest load.

Click here to see how we calculate this.
Make sure your hoist and crane have adequate lifting capacity.
Remember, you need to deduct the vacuum lifter weight from the hoist and crane to get your overall capacity.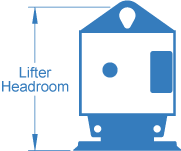 Check if you have adequate headroom
in your application for the lifter and
the load being lifted.
These are the main items to keep in mind: